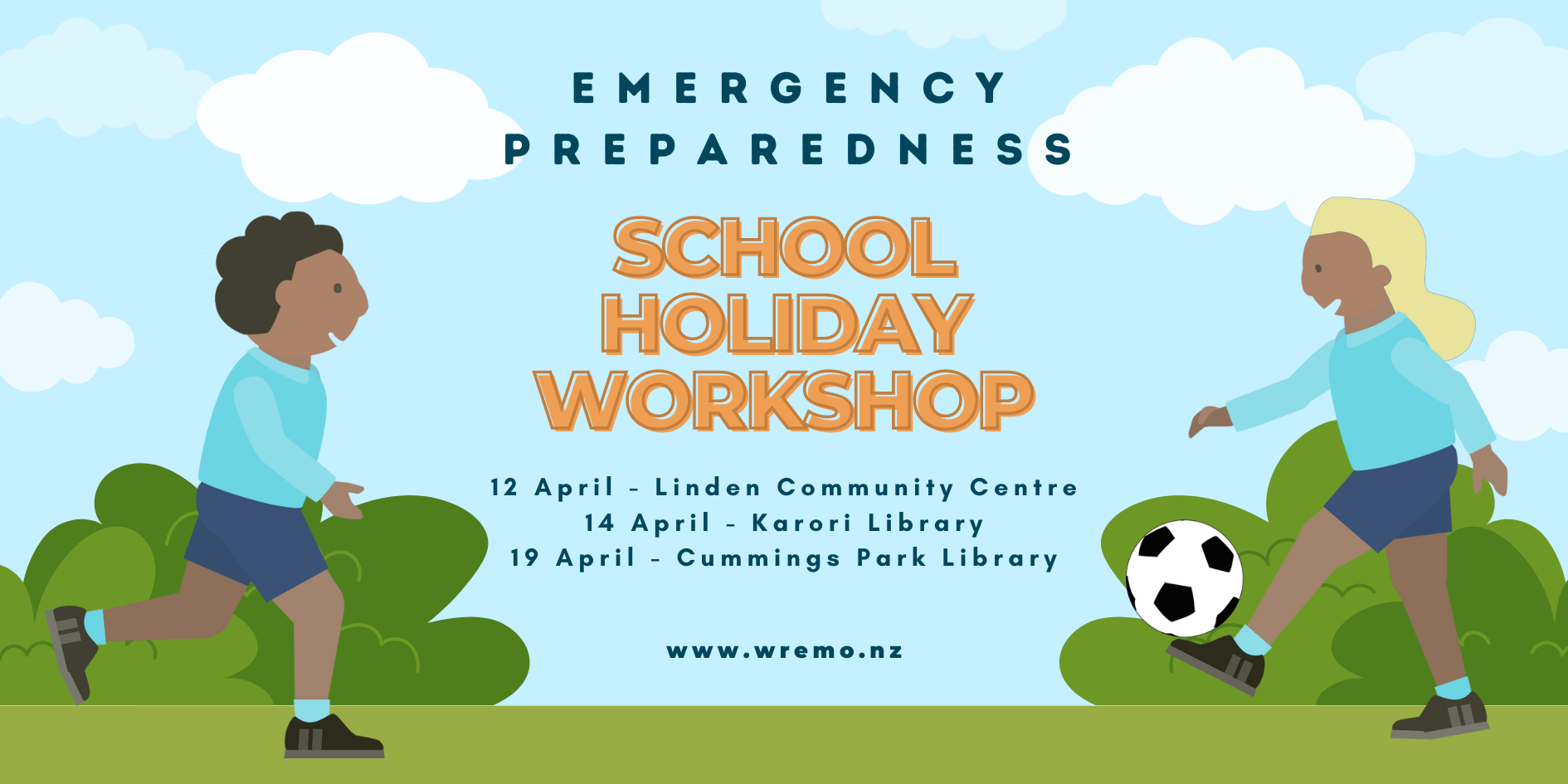 School Holiday Interactive Emergency Preparedness Workshop
Date: Friday 14 April
Time: 11am - 12:30pm
Location: Karori Library
School holidays interactive emergency preparedness workshop!
Learn what to do in an emergency like an earthquake or tsunami!
Group activities for ages 5-12, topics include:
- What could happen in Wellington in an earthquake or other disaster.
- How to stay safe.
- How people in the community can help each other.
Registrations through Karori Library.